MHP offers the area's most recommended video, photo, audio, and graphic editing for projects of all types and sizes.
​
VHS to Digital Conversions

DVD to Digital Conversions

Video Editing (Adobe Premiere or Final Cut Pro X)

Audio Synchronization

Audio Editing

Photography Editing

Graphic Design Editing
​
Give us a call today at 570-294-4211 to get your project started.
​
Affordably Priced:

We offer exceptional quality, professional editing at affordable prices to fit your project needs. This way your production company can make money too and personal customers can enjoy a great price for amazing edits.

Fast:

In case you need projects fast, we offer 24 hour editing services on most projects. We normally edit projects pretty fast but for customers who need things extra fast, we can edit even faster and put your project on the top of our list.

High Quality:

We normally edit for broadcast television and high quality internet projects with thousands of hours of broadcast TV content, hundreds of thousands of photo edits, and hundreds of graphic edits for both corporate and private clientele.

REC 709

Broadcast Color Correction Available on all video edits.

Many import, export and delivery options.

1 Round of Edits & Changes Included in all Contract Work.

Hourly Editing Work also available.
​
RAW FOOTAGE
​
Send us the raw footage on plenty of media options.
MHP EDITS
We edit your project fast and to the highest of quality standards.
REVIEW
​
You have the opportunity to review the edit and make any changes you would like made.
EXPORT / DELIVERY
​
Tell us how you want your video exported and delivered to you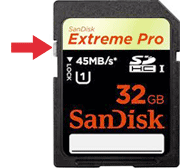 Send MHP all of your raw footage on plenty of media options:
​
Digital Download

External Hard Drive

​

USB Flash Drive

CF Card

SD Card

MicroSD Card

DVD

VHS

Other (Give us a call at 570-294-4211)
​
MHP will edit all your footage using the world's most advanced software and hardware in our state-of-the-art editing suite.
​

​
Computer:

5K iMac with Retina Display
Secondary Monitors:

ViewSonic VA2446MH-LED 24 Inch, Acer H6 Series 23 Inch
External Disc Space:

61 TB RAID System
Online Backup Servers:

Backblaze, Dropbox
Video Editors:

Apple Final Cut Pro X, Adobe Premiere CC, Adobe Encore CS6, Adobe Media Encoder CC
Audio Synchronization:

Red Giant PluralEyes 3.5
Audio Editors:

Adobe Audition CC, Acoustica Mixcraft 6.0
Photography Editors:

Adobe Lightroom CC, Adobe Photoshop CC
Other Software:

WinX DVD Ripper, Elgato VHS Video Capture, Facetime, OBS Studio
Document Software:

Microsoft Word, Excel, PowerPoint
CD/DVD Reader / Writer:

Memorex
Live Audio Editing Mixing Console:

Behringer X-Touch Compact
Audio Recording Mixing Console:

Yamaha MG166c USB
Speakers:

Apple Built-in, Dual SoundTech 12 Inch
Power Amplifiers:

Crown XLS1000
Power Surge Protection:

Furman M8 Merit Series, American DJ MC-100A
​
On all contract work, MHP offers you a chance to review the project and make one (1) round of edits and changes for no extra charge. We realize this is a very creative service so our creativity may not always perfectly match your vision which is why we always allow you to make changes. On contract work, this comes with one round free of charge. On hourly editing, it may add to your total amount due but usually we get it perfect in the first draft.

​
​
After your project is approved, MHP can deliver your project on many media options including but not limited to:
​
Digital Download

External Hard Drive

​

USB Flash Drive

YouTube Link

Vimeo Link

DVD

CD

TV Broadcast

Etc.
​